What makes a challenge so alluring? The inherent expectation? The feeling of uncertainty whether you can do it or not? At times feeling nervous about it. At other times feeling confident and strong. Some people avoid setting themselves challenges. I crave it. The bigger the possibility of failing, the bigger the reward of completing. A stimuli. A drug.
So there I was a Saturday morning just after sunrise, facing the very steep gravel ascent into the former granite quarry at Vang Harbour on the island of Bornholm (Denmark).
The first in Denmark
I had set myself the challenge of being the first in Denmark to do an Everesting purely on gravel. On the steepest hill I could find.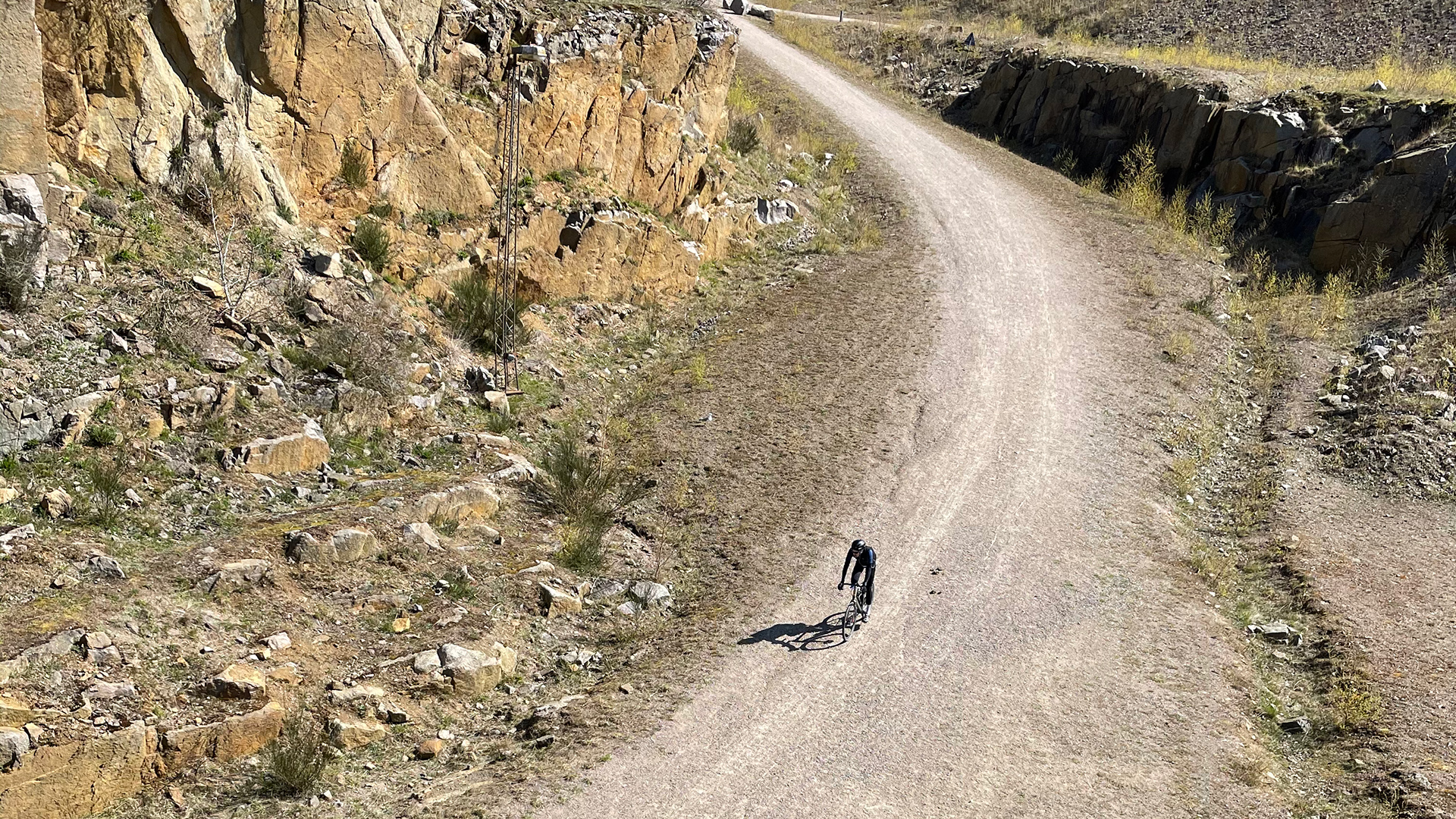 The climbing
I don't mind climbing, but if you look at my physics, I'm not the archetypical climber. So, I need to compensate with something else. That is determination and the ability to just fall into rhythm. It was some kind of kickstart to my morning to enter a 15-16% gravel gradient which really didn't flatten out until 200 meters from the top, where it eased into 3-5%. That part felt like flat terrain after the exertion on the climb.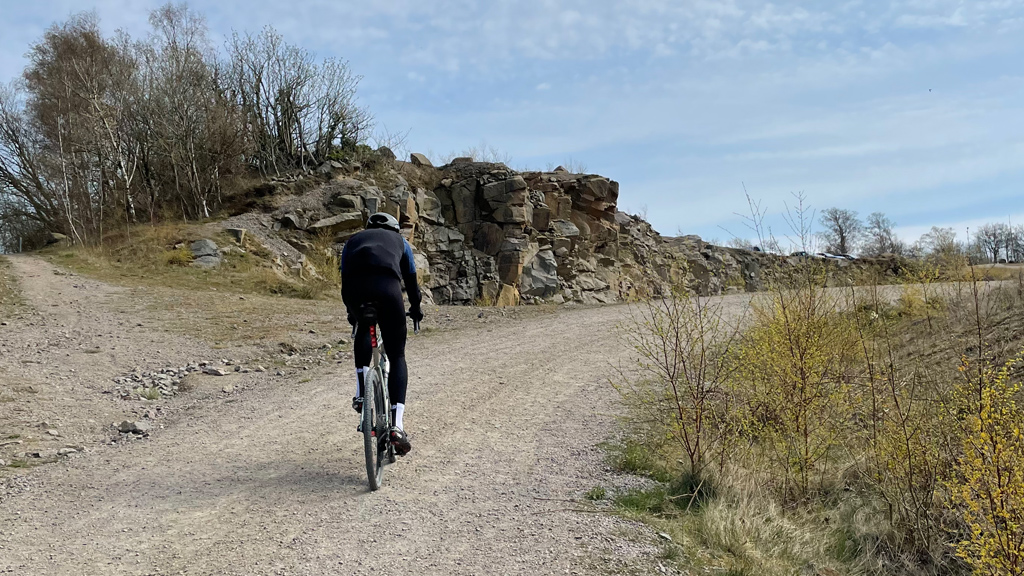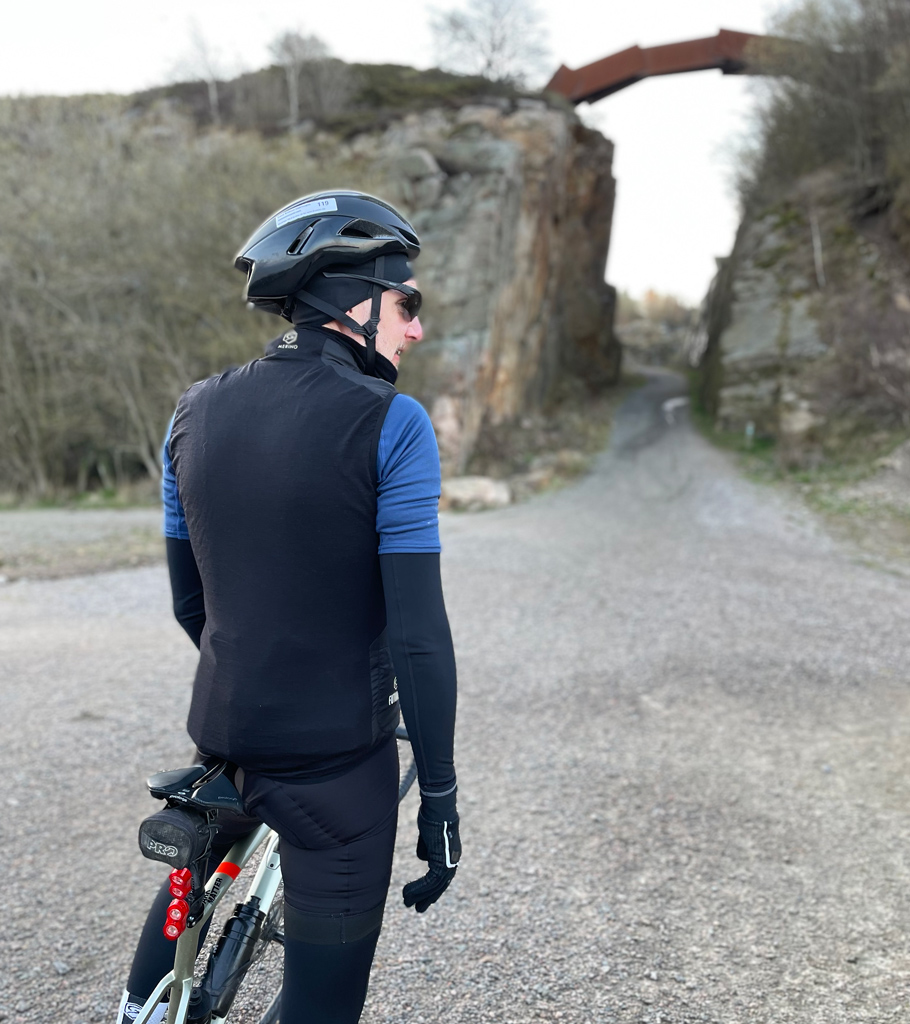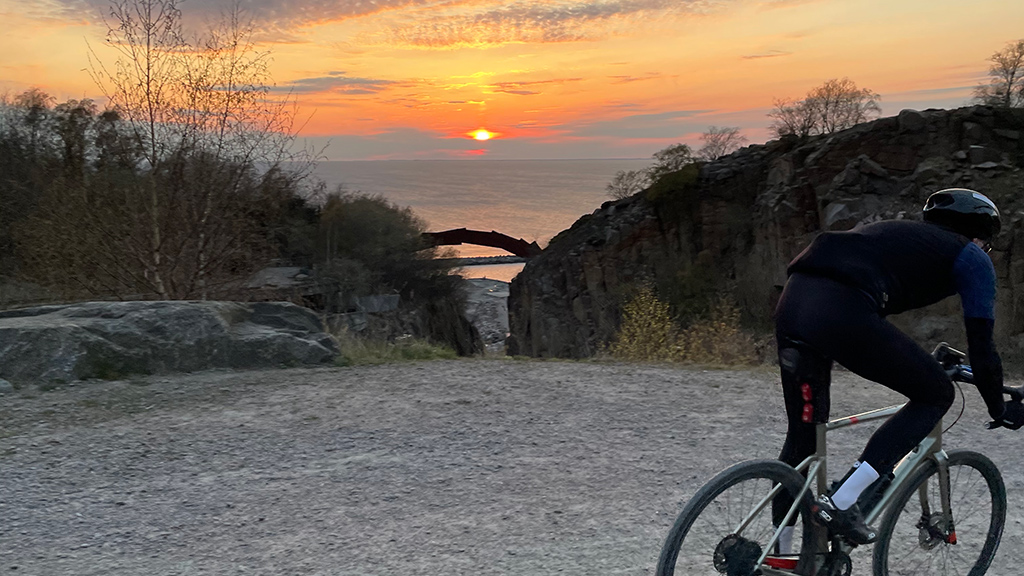 I had made a misjudgement on my choice of gears. 1×42 on the front and 11-36 on cassette. That was – for the uninitiated – too little for such a climb, so I was grinding my way up and concentrating and constantly braking on the way down. The descent is normally where you relax and recover, but I really couldn't, because it required me to focus on not slipping on the loose gravel and falling over the edges on the cliffs. On top of that the time of descending was relatively short when the entire climb was only 1000 meters.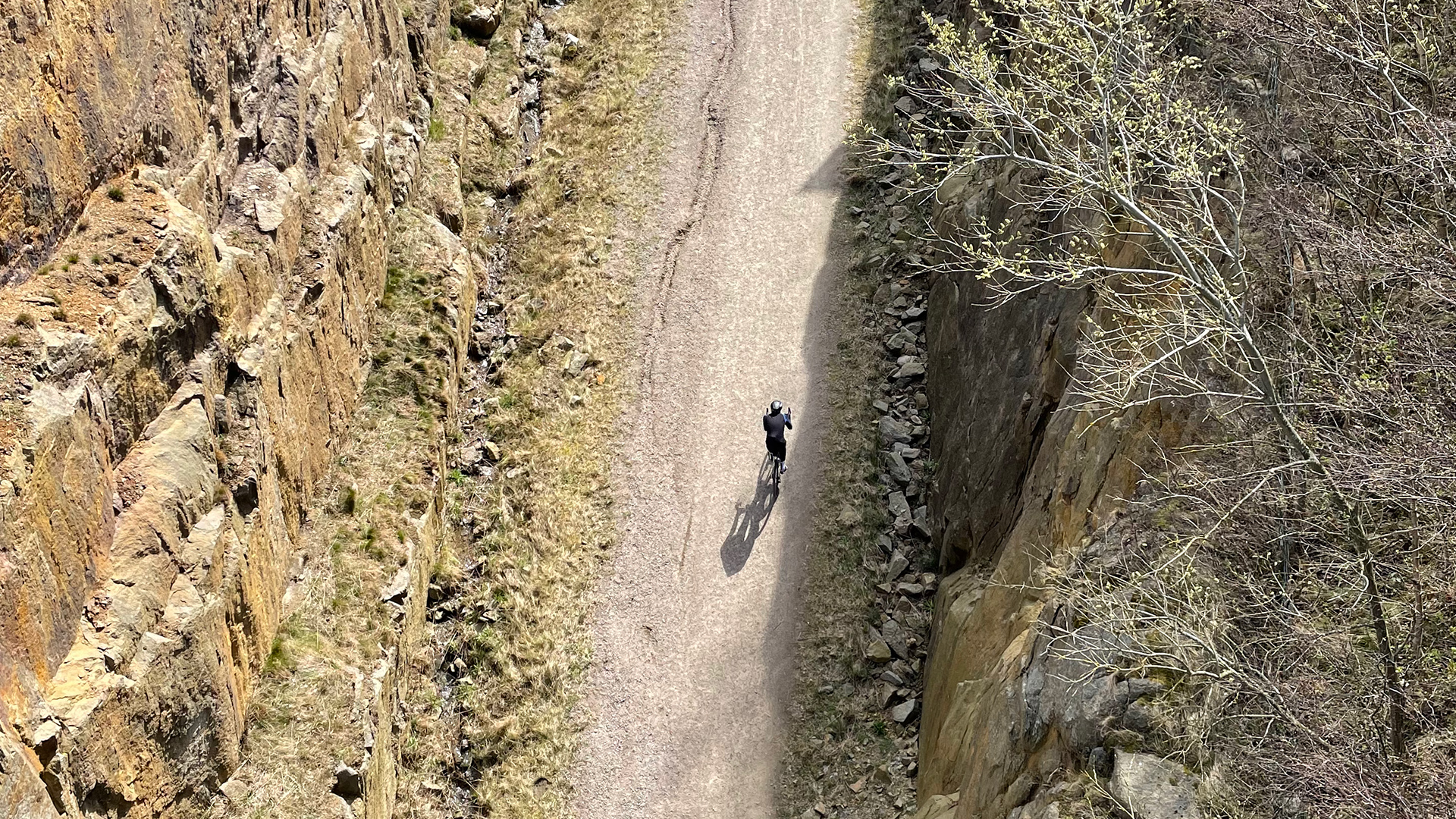 Riding into darkness
So it got tough and slow. But I kept climbing as dusk came and day turned into night. The wind picked up and I had to put on my winter gear, a strong headlight and fill as much energy (candy that is) into my mouth as I could.
There is just something about riding at night. The senses awaken and even though your body tells you to go to sleep, it feels like an adventure to ride through the silence. Sounds and smells become much more intense when you can't see much.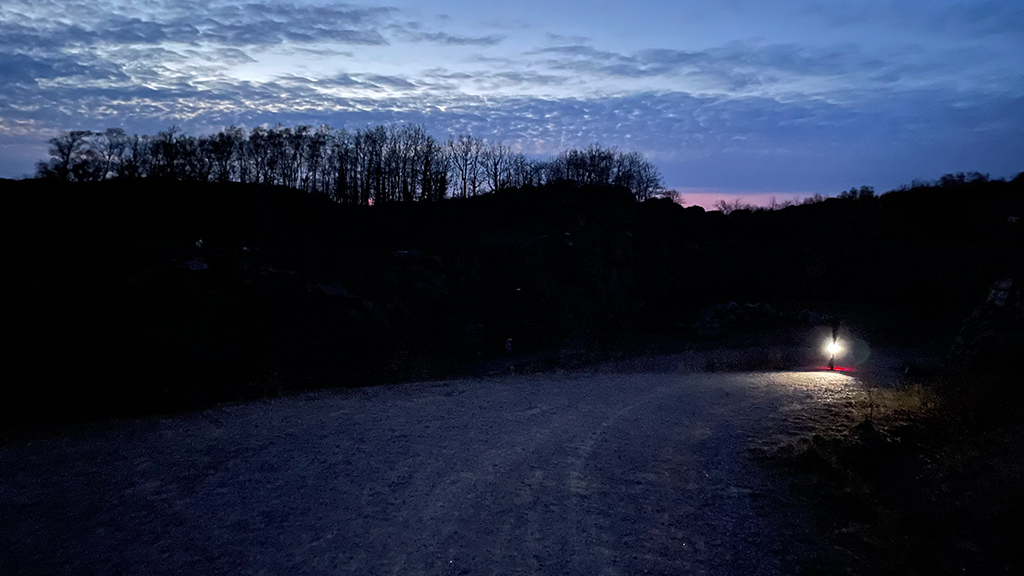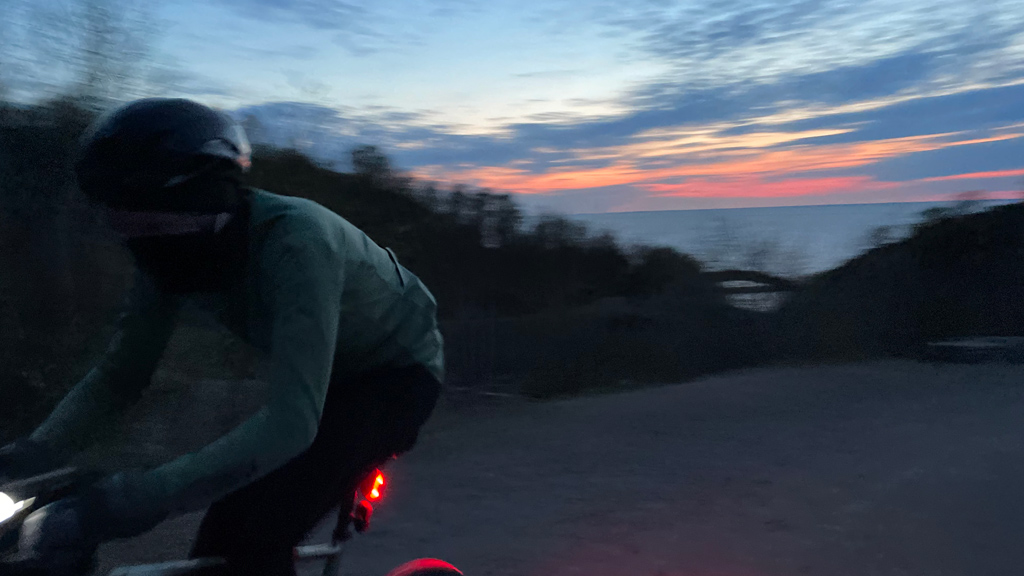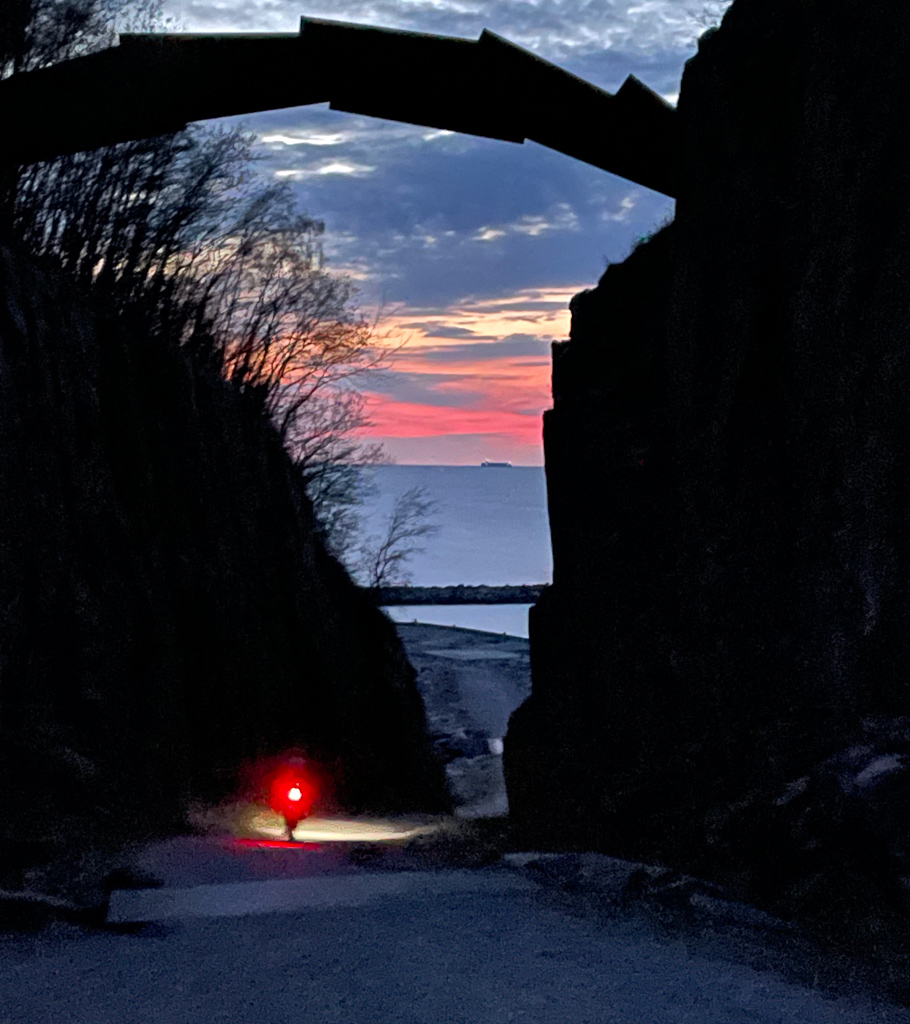 At 03:53 Sunday morning I clicked out of the pedals. I had completed the challenge. My third Everesting. The first in Denmark to be inducted into the Everesting Hall of Fame performed purely on gravel ("soil" in their terms).
A great feeling of achievement.
Now I know what comes next…. the quest for my next challenge.