During the winter many cyclists tuck away on their home trainers, get their adrenaline fix spinning in the fitness centre or just stove their two wheeled friend in the shed waiting for spring to come. Other people have discovered the fun of riding away from the tarmac on gravel roads. And for a reason. The cold, windy and wet conditions during the winter usually doesn't encourage getting out on a road bike for several hours. There is a high risk of getting flats, freezing and having a very dirty bike to clean afterwards. Riding on a bike meant for getting dirty with comfortable wide and low pressure tires – combined with the often less windy conditions in forests – is just far better. The weapon of choice is usually more durable bikes like mountain bikes, gravel or cross bikes.
November in Denmark is usually the epitome of dark, cold and wet weather. Perfect conditions for an adventure. So I decided to take my gravel bike (well technically it's a cross bike) for a trip to Denmark's largest wildernes areas: Thy National Park. A place where the wind coming in from the North Sea blows the sand up in high dunes. Behind the dunes is a landscape with vast heath, lakes and impassable dark forest. It's a relative deserted area – especially at this time of year. On top of that a few roaming wolves is said to inhabit the park. Adventure country.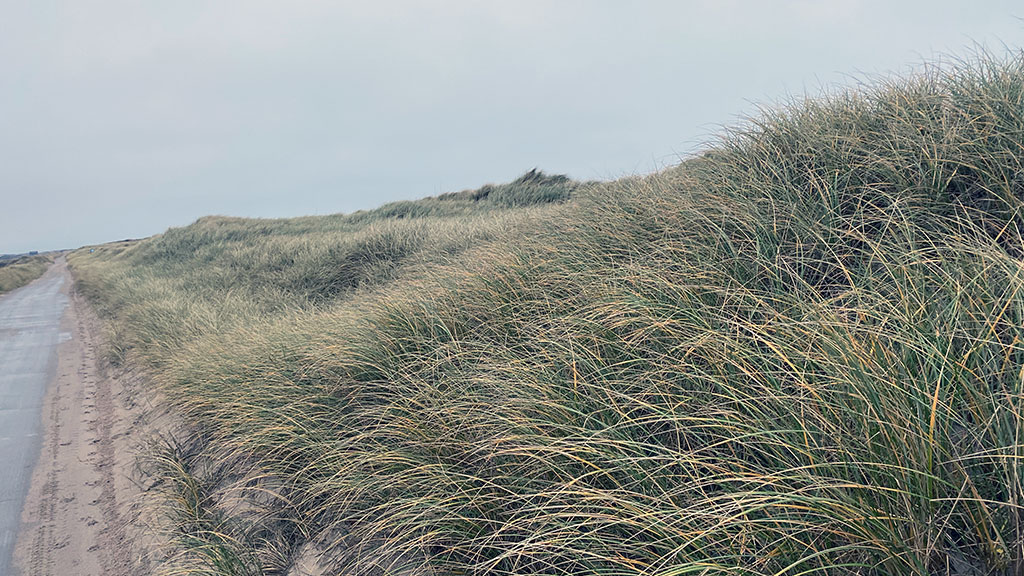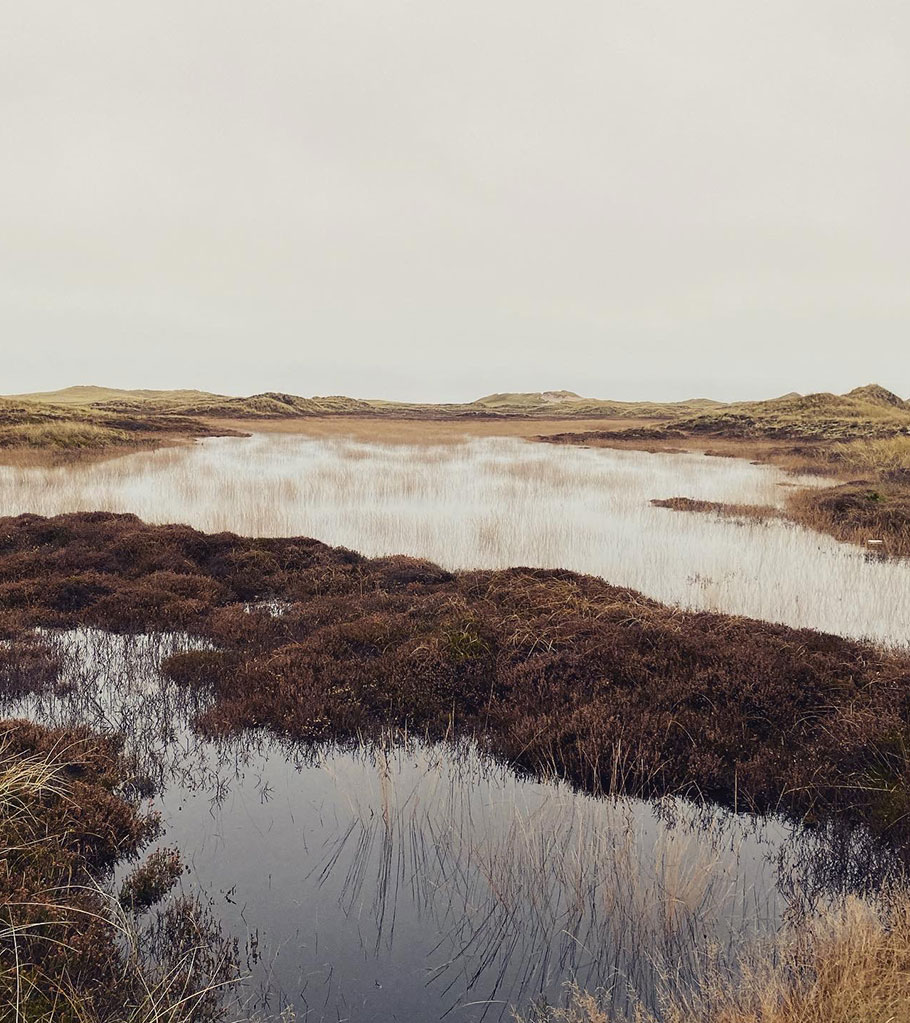 Me and my bike embarked the train very early morning in Copenhagen for a five hour train ride to the city of Holstebro in West Jutland. A bit sleepy I got off the train for a light drizzle, 5 degrees celsius and a looming dark sky. In order to keep warm I just had to push those pedals a bit harder.
I soon left the city and got out into the countryside, where I had planned a route that would take me as far away from main roads as possible and into Klosterheden – a large forest and heath area on the way to Thy.
For at least 20 kilometers I could just ride straight out to the crackling sound of gravel beneath the tires, silence and seemingly endless rows of conifer trees. Then – after a short intermezzo on a rather busy tarmac road through the town of Lemvig – I entered the isthmus between the town of Harboøre and Thyborøn. That was one windy ride with a fierce headwind coming directly from the North Sea leaving no shelter from trees or dunes. The 15 kilometer stretch was done with an average speed below 20 kilometers per hour, but pushing out some 300 watts into the pedals!
Entering the target for this days ride, the fishing town of Thyborøn, felt like the end of a Tour de France stage.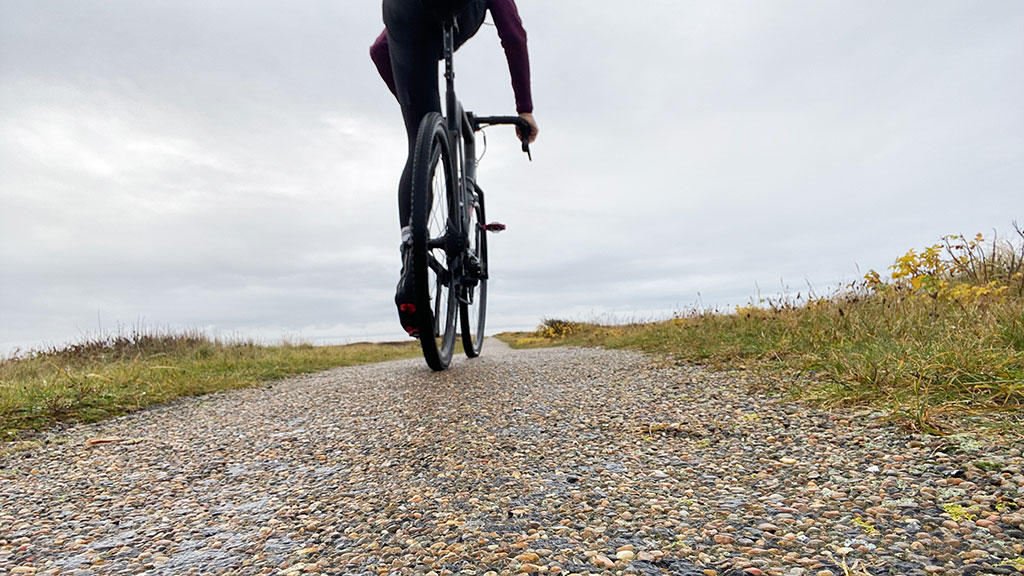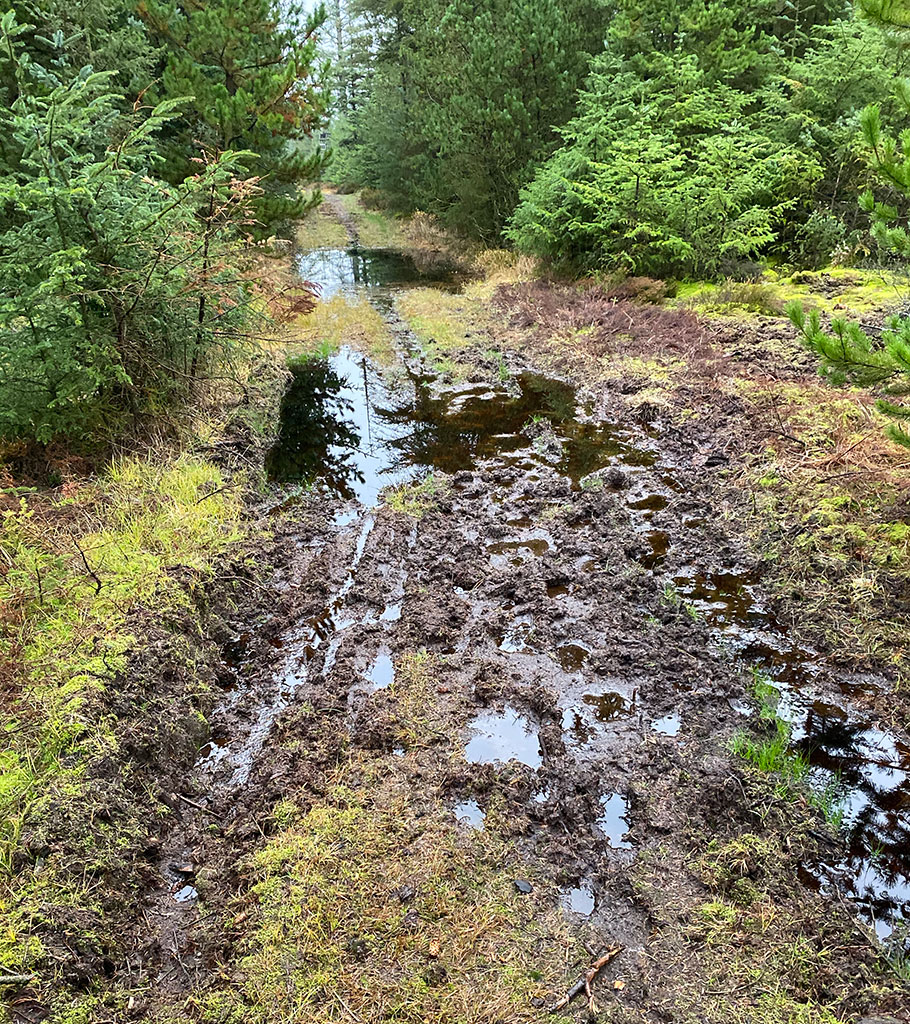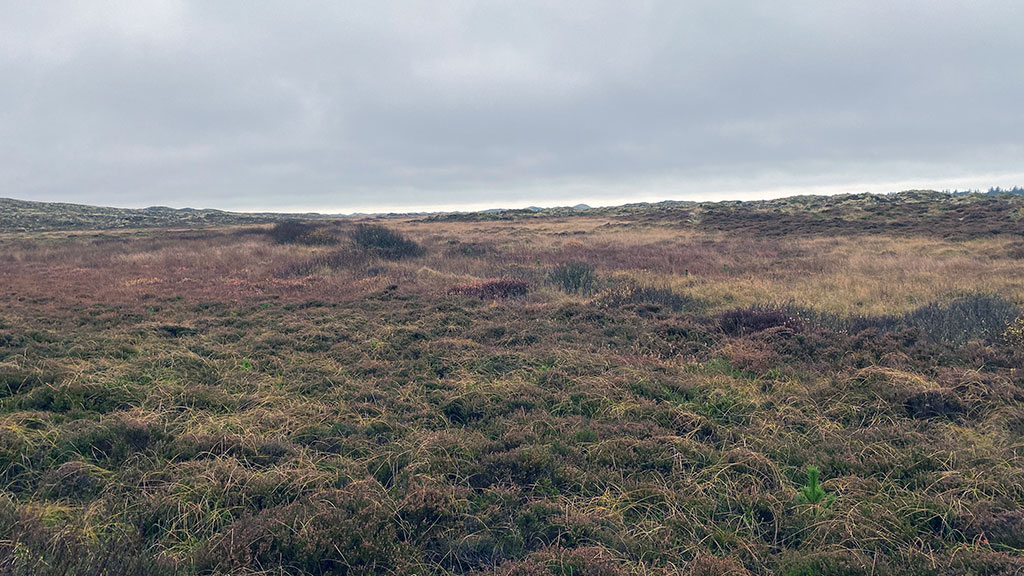 A good nights sleep and I was ready for next days adventure into Thy National Park. It started out with a short ferry ride across the channel to Agger, where I had arranged to meet with a local gravel rider to join me on the trip.
Besides from a light drizzle to start with the weather wasn't as harsh as the weather forecast had predicted. The landscape opened up with stunning views and good gravel roads.
The record breaking amounts of rain, we've had for the last couple of months, had flooded some of the trails though, so thick layers of mud and water had to be challenged. That means wet socks. All sorts of terrain are present: Sand, gravel, occasional tarmac, dirt, mud and water.
The rough terrain meant that speed wasn't as high as expected, and when the twilight where coming closer, I had to catch one of the last ferries across the channel. It was full power riding for the last 10 kilometers towards the ferry in order to make it in time. Good for the legs.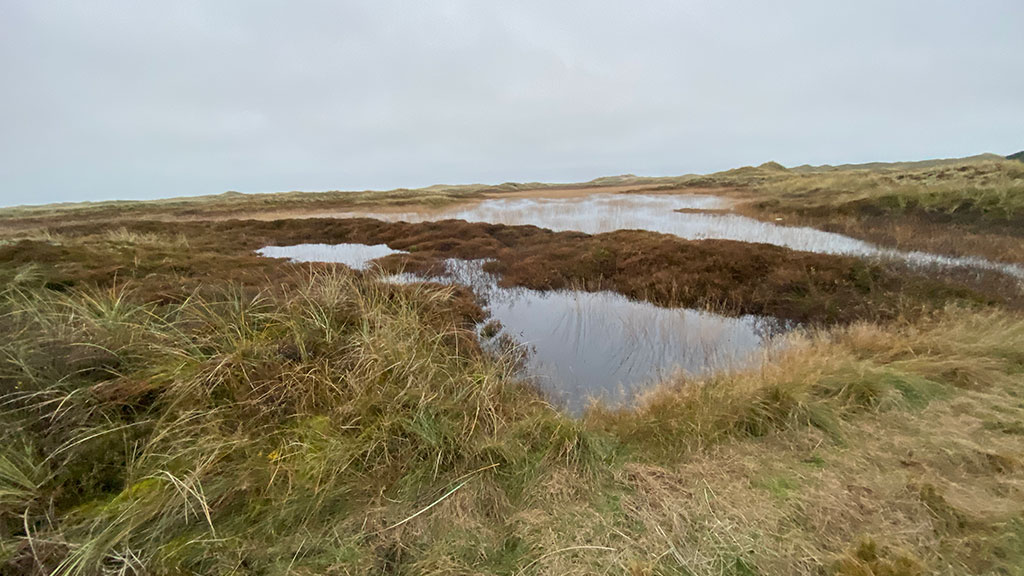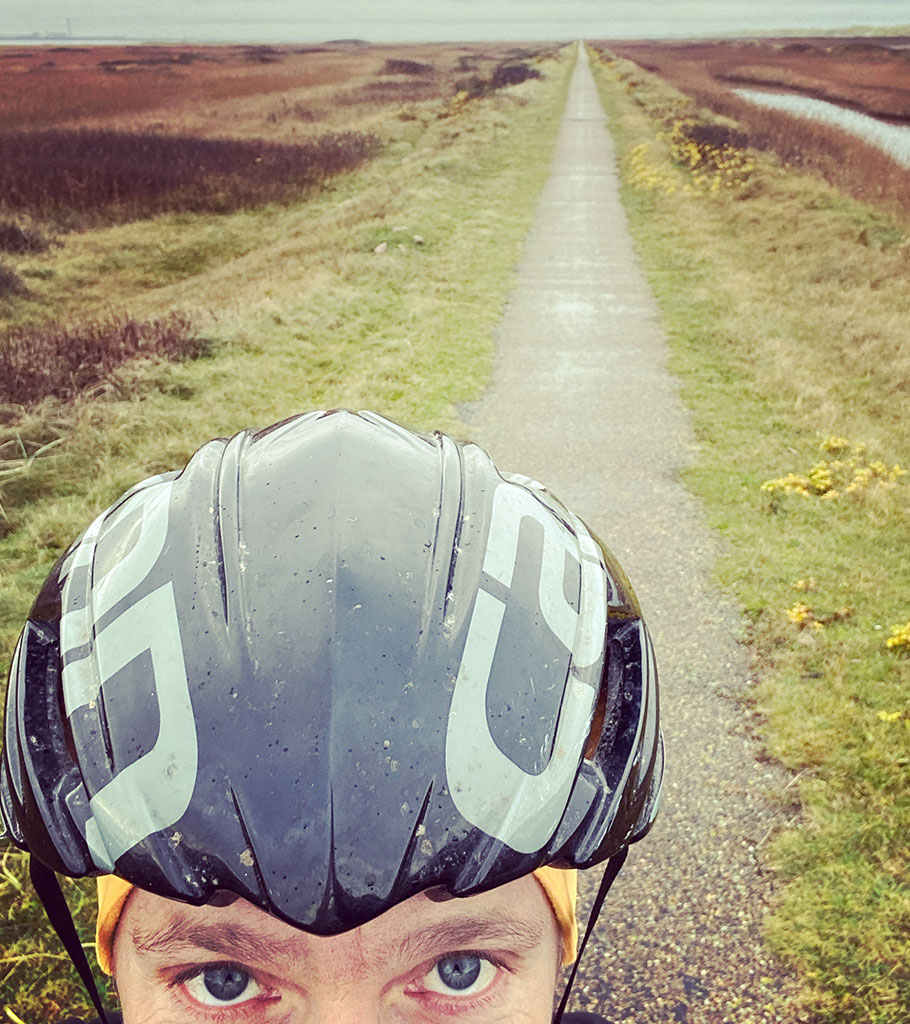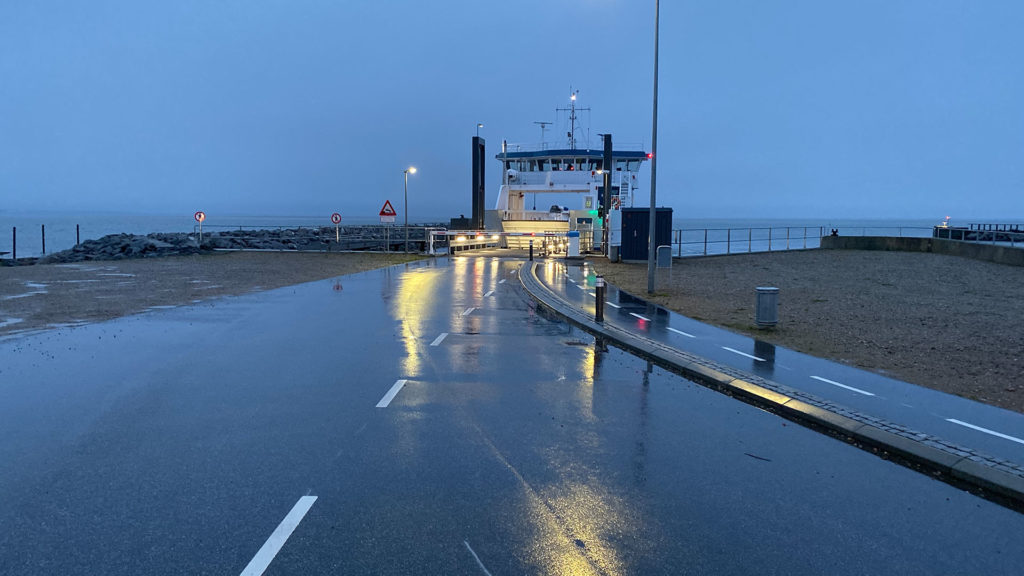 Day three was riding back towards Holstebro, but this time I made a trip down the West Coast as close to the beach as possible. It was pouring down from the sky, but it's a beautiful rough area where the harsh weather conditions has great impact on the landscape.
When the surroundings are as pleasing and stunning as here, you forget that you are wet and cold. You just ride through it.
You harden up.